Beatrice Wolo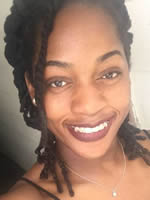 Beatrice Wolo attended Delaware State University majoring in Journalism. She graduated in May of 2016 receiving her Bachelor Degree of Arts. She became an Robotic Instructor for Hornets Youth Enrichment Summer Camp. "It was not the easiest craft to grab on to since my degree was not involved with science at all, but I enjoyed teaching and the hands on aspect."  When the summer ended I was given the opportunity to serve as a AmeriCorps VISTA for For Inspiration and Recognition of Science and Technology (FIRST) Delaware region. As a Vista, Beatrice held several volunteer roles for the Hornet City Robotics local events from Emcee to Judging. Due to her journalistic background, she was a phenomenal emcee and was requested to emcee the WORLD CHAMPIONSHIP in St. Louis, MO.  "After this year, I have decided to discontinue my service but will always do what I can to support the youth within the community, stay connected with those I have met, and the lives I have impacted." 
China Genwright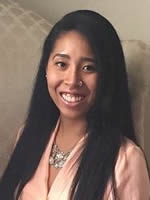 China Genwright attended Delaware State University majoring in Bioengineering. She graduated in May 2014 receiving her Bachelor Degree of Science Engineering Physics. China was an active member of National Society of Black Engineers (NSBE) which played a vital role in her volunteering for the Hornet City Robotics events. She became a coach for two FIRST LEGO League (FLL) teams and taught Robotics for the Hornets Youth Enrichment Summer Camp. China went on to become an AmeriCorps Vista for the Delaware and Washington D.C. regions. She is now a supervisor Civil Structural and Transportation (CST) Engineering.
Zachary Exume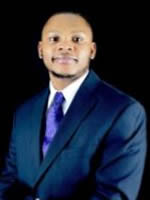 Zachary Exume is an Assistant Women's Basketball Coach for Cincinnati Christian University. During his Senior year at Delaware State University Zac volunteered for First Lego League and the First Tech challenge. After receiving numerous compliments regarding his positive energy as an MC, he was invited to be the MC at the State Championship level where again he made a positive impression. Therefore, he was asked to be an MC at the World Championship event in St. Louis.
Zac loved the event and had a phenomenal time. He always had a lot of positive energy, but going to St. Louis to help made an impression that he will always remember. "I had no idea what I was getting myself into. First Lego League and First Tech Challenge showed me how far kids can truly go when they have the resources they need, but they're the ones doing the critical thinking. Seeing those kids reach their potential and overcome numerous obstacles is what I try to do as a coach. As a Coach, my goal is to allow my kids to reach their potential on and off the court by seriously applying their critical thinking skills."
Zac majored in Mass Communications at Delaware State University and minored in Coaching. He was involved in numerous clubs and organizations at Delaware State University and he worked as a volunteer with the Delaware State University Men's Basketball team. He also decided to head back home and work as an Assistant Track Coach at his former high school in Laurel, Delaware.
Before graduating from Delaware State University in May of 2014, Zac received a full ride to Miami University of Ohio's graduate program where he majored in Kinesiology and Health. His concentration was Sports Leadership where he focused on Sport & Exercise Psychology and Sociology. While teaching classes at Miami University, Zac also worked with the Men's Basketball Team and volunteered at Talawanda High School as an Assistant Boys' Basketball Coach. 
Upon graduating from Miami University in May of 2016, Zac (More often known as Coach X) wrote a book titled "A Consistent and Successful Coaching Philosophy." He used the book to fuel his coaching pursuit and finally landed his first collegiate coaching opportunity in August of 2017. He also volunteers at the Friars Club in Cincinnati Ohio to help other kids develop so they can eventually earn a college scholarship to play basketball.